Enabling post-secondary students
to thrive from future trends
Quantumrun
Foresight
Platform
The largest challenges that face the modern world are dynamic, multifaceted, and have long-term implications. Equipping tomorrow's leaders with the skills to address these challenges means training today's students in multidisciplinary foresight fundamentals that will make them more capable of adapting to disruptive trends.
Acting on our Corporate Social Responsibility (CSR) principles, Quantumrun Foresight is donating annual 'PRO' level account subscriptions to post-secondary educational institutions that offer innovation-related and strategic foresight programs to their students. Per semester or class platform training and additional student accounts can be provided at cost. Contact us to learn more.
TREND REPORTING AND CURATION
Browse through a growing library of over 30,000 reports and curated links that cover trends in a wide range of industries, fields, and topics. Enterprise accounts further benefit from daily trend reports custom-written to their specific research priorities.
Next, organize your trend research by bookmarking and curating trend reports into custom "Lists" that you can visualize inside one of the collaborative "Project" visualizations outlined below.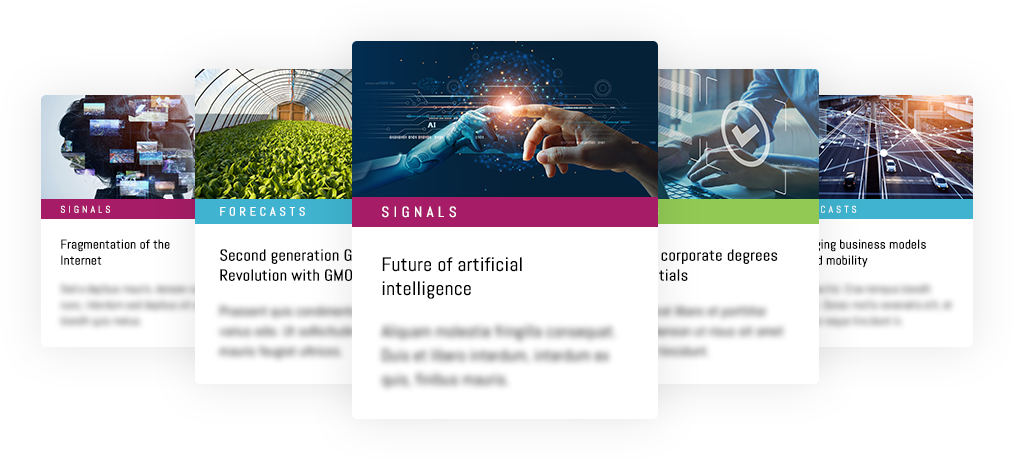 AUTOMATE STRATEGY PLANNING
This project page optimizes mid-to-long-range strategy roadmaps using a collection of quadrant graphs (SWOT, VUCA, and the Strategy Planner) to prioritize when to focus, invest, or take action on a future opportunity or challenge.
Key feature 2: Import your platform trend research into the Strategy Planner project interface and collaborate with your team to explore and segment trend research into different strategic focuses.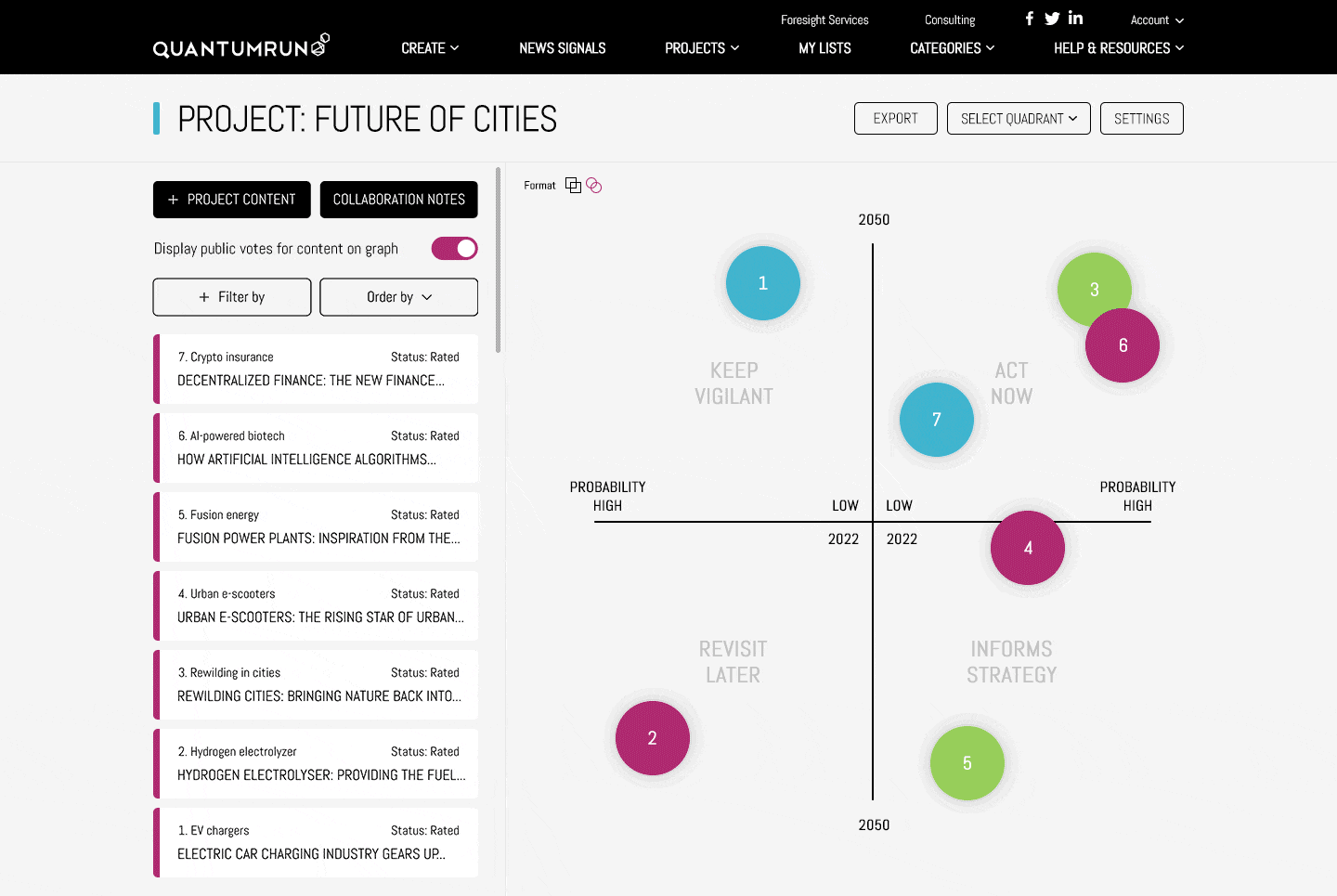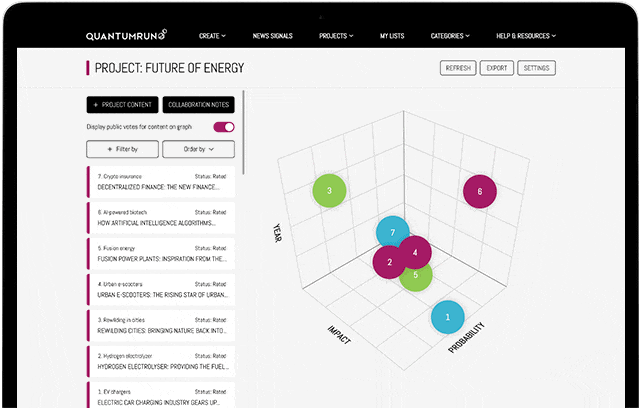 This moveable 3D grid allows teams to identify hidden relationships between trends to help brainstorm innovative ideas for products, services, legislation, and business models.
Key feature 3: Import your platform trend research into the Ideation Engine project interface and collaborate with your team to filter and visually isolate groupings of trends that may inspire future business offerings.
AUTOMATE MARKET SEGMENTATION
This project page automates the market segmentation of your trend research using presets such as: Time to market, Disruptive potential, Market adoption, Technology maturity, Likelihood of occurrence, and many more!
Key feature 4: Import your platform trend research into the Market Segmenter project interface and collaborate with your team to explore and segment your research using dozens of variables and presets.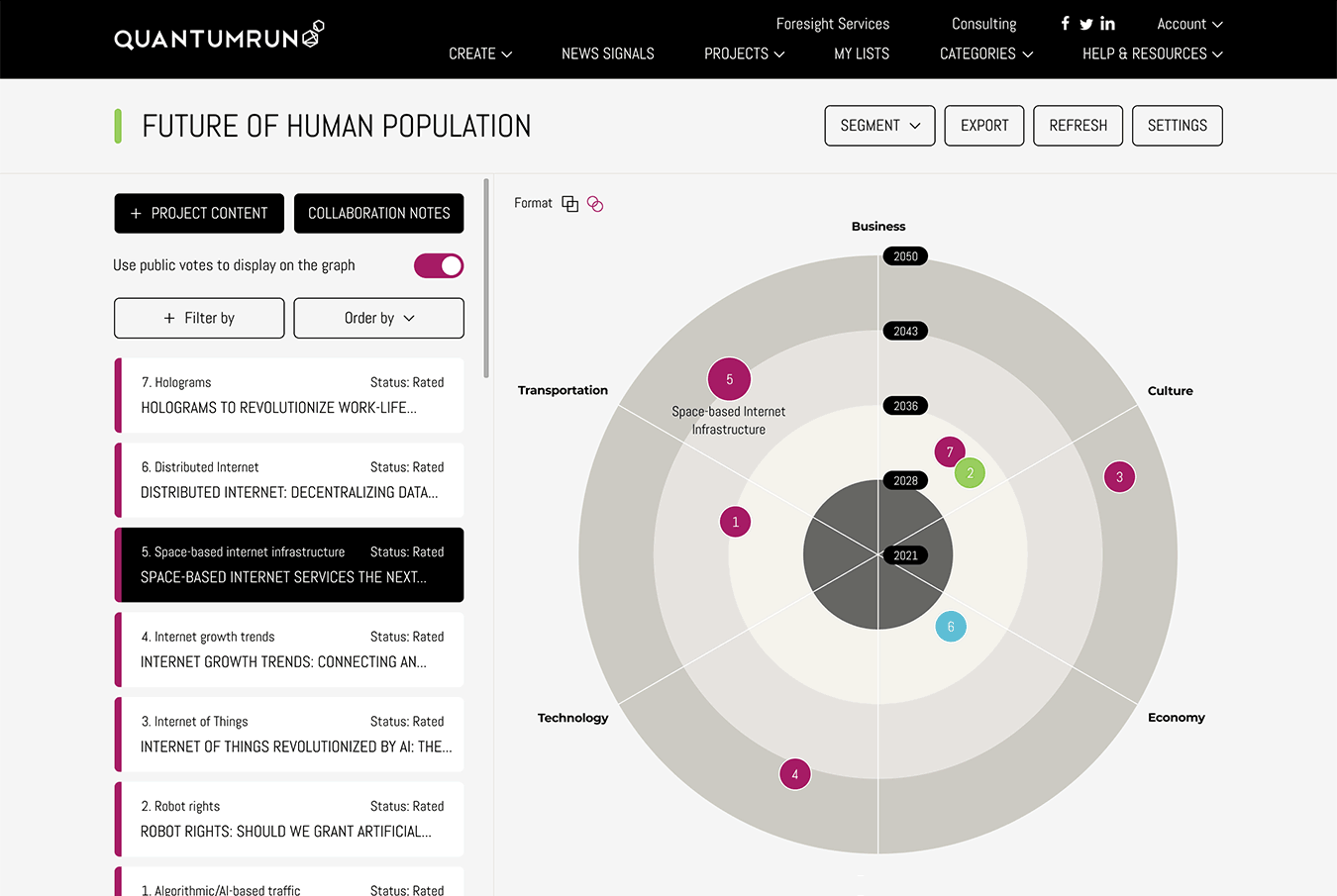 For most post-secondary institutions, a platform subscription enables students to focus on higher-level research and analysis projects. Survey data further details these time savings, including:
• 60% less time spent on trend scanning activities.
• 35% less time on insight creation and report writing.
• 20% less time creating short, medium, and long-term organizational strategies.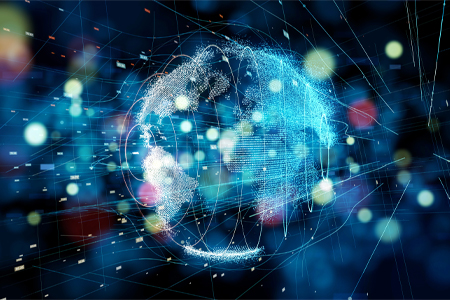 Customized trend intelligence.
Automated market segmentation.
Automated strategy planning.
Scalable product ideation.

All integrated inside the
Quantumrun Foresight Platform
The Quantumrun Foresight Platform is designed for collaboration, all to enable students to work together on futures planning and strategy development whenever and wherever they are.
Share the platform with colleagues
Download a brief PDF overview of the platform's benefits that you can share with appropriate post-secondary administrators within your college or university.