Use the future to discover novel business ideas
Quantumrun Foresight consultants can help your team explore the future for inspiration that can result in novel product, service, policy, and business model ideas. This service is among the most practical applications for strategic foresight and offers the highest potential ROI for your organization.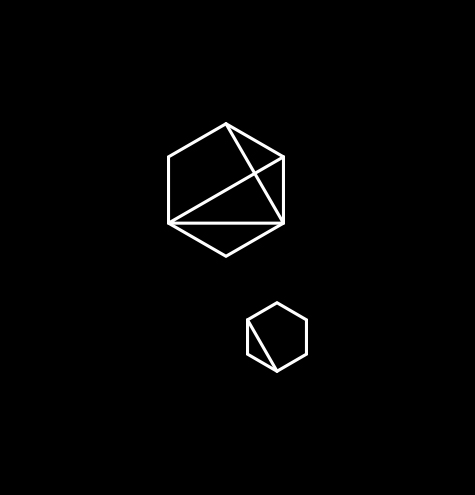 Organizations often approach Quantumrun Foresight with the goal of exploring the future to discover new ideas they can invest in confidently.
For example, past clients have wanted to know: What car features should we build in the next cycle? What kind of plane should we engineer for the next decade? Should we invest in a new gas pipeline over next-gen energy projects? Answering these kinds of questions—about projects requiring multi-year investments and multi-year planning—typically involves a detailed, collaborative process called scenario modeling. We have shared a simplified outline below:

1. Framing
Scope the project: Purpose, objectives, stakeholders, timelines, budget, deliverables; assess current state vs preferred future state.
2. Horizon scanning
Isolate drivers (macro and micro), curate weak and strong signals, and identify broad trends, all of which can build layers of validity into the scenario models built in later stages.
3. Trend prioritization
Structure and rank this broad collection of drivers, signals, and trends by importance, uncertainty, as well as client-requested factors.

4. Scenario building
Quantumrun foresight professionals, alongside client representatives, will apply the foundational research compiled and refined in previous stages to create multiple scenarios of future market environments. These scenarios can range from optimistic to conservative, negative and positive, but each must be plausible, distinct, consistent, challenging, and useful.

5. Scenario harvesting
Quantumrun analysts will then harvest these detailed scenarios for two ends: (1) identify the dozens to hundreds of new signals and trends they reveal, and (2) identify the key long-term opportunities and threats these scenarios present for your organization. This harvesting work will help prioritize strategies that can guide further analysis and development.

6. Ideation
A multidisciplinary team of Quantumrun foresight professionals, subject matter experts, and (optionally) client representatives will now have the foundation necessary to brainstorm dozens of potential products, services, policy ideas, and business models for your organization to invest in.

7. Management consulting
After client feedback, Quantumrun analysts can collaborate with client representatives to focus on one to four high-potential business ideas. The team will then research the ideas' potential market viability, market size, competitive landscape, strategic partners or acquisition targets, technologies to buy or develop, etc. The goal is to prepare the initial research that can lay the groundwork for your organization's future business and implementation plans.
This process will result in one or more high-potential business ideas with enough background market research to generate buy-in and budgets from management and C-Suite stakeholders for real-world implementation. 
Physical deliverables will include a long-form report that will:
Outline the scenario-building methodology.
Communicate the various scenarios in detail.
Rank and list the critical future risks identified.
Rank and list the key future opportunities identified.
Outline the product ideation methodology.
List and rank all proposed business ideas generated from the overall process.
Provide background research into each business idea, such as: Potential market size, competitive landscape, strategic partners or acquisition targets, technologies to buy or develop, etc.
Include in-depth infographics of each scenario prepared by Quantumrun designers (optional).
A virtual presentation of the key findings (optional).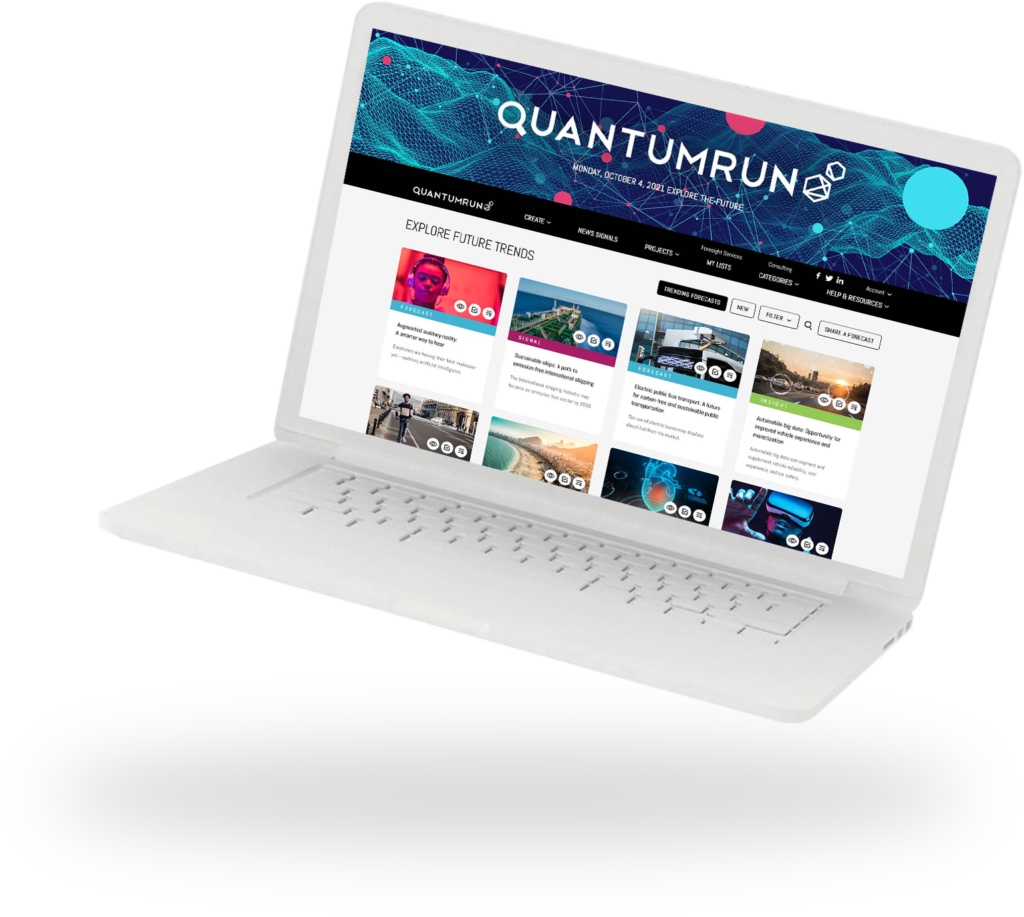 Select a date and schedule a meeting