Thrive from future trends
Quantumrun
Foresight
Platform
Trusted by innovation leaders ONE FORESIGHT PLATFORM. MANY INNOVATION APPLICATIONS.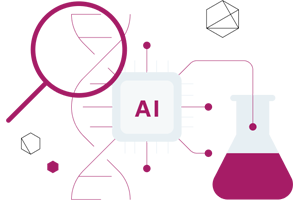 TECH SCOUTING
Scan for patent announcements and the development of individual technologies or fields of science.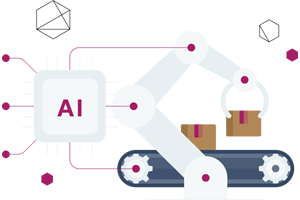 INDUSTRY TRACKING
Track broad trends for a particular industry or related industries and the leading companies within them.
COMPETITOR ALERTS
Follow competitor announcements, e.g., location expansions, partnerships, product launches, M&A, etc.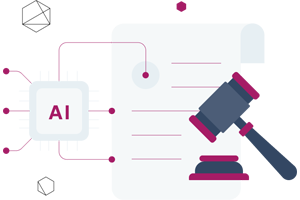 REGULATION MONITORING
Monitor regulatory changes, along with domestic and international policy news that may impact your industry.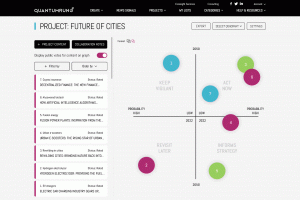 STRATEGY PLANNING
Automate strategy planning and prioritization with digital SWOT, VUCA, and Strategy Planner graphs.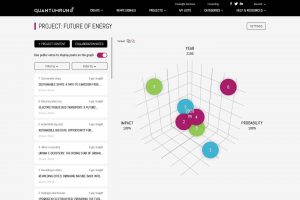 PRODUCT IDEATION
Identify hidden trend relationships to help brainstorm innovative ideas for products, services, legislation, and business models.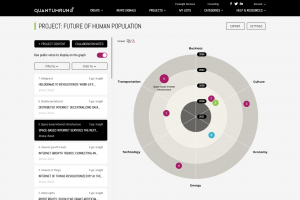 SCENARIO PLANNING
Segment your trend research using filters and tags to simplify scenario building projects.
AI-POWERED TREND RESEARCH
Quantumrun Foresight has partnered with leading news aggregator providers to help clients simplify their day-to-day trend research activities. Key benefits include:
Curate insights from millions of sources.
Track industry trends more quickly using AI.
How it works: Give Quantumrun a list of industries, keywords, and topics, and then our curation professionals will customize a dedicated AI curation engine to collect market reports and articles daily that reflect your team's research priorities.
Trend-focused: Foresight professionals will further tune this dedicated research feed to prioritize news and reports that describe emerging innovations and long-term trends.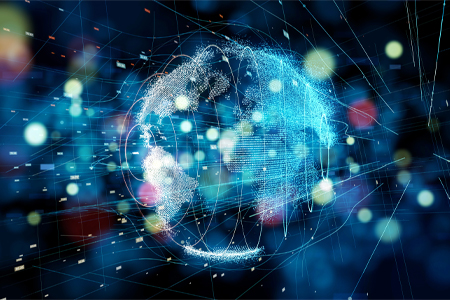 STREAMLINED USER INTERFACE​
Train your team in 30 minutes or less as the platform guides users through three simple steps:
1. Access daily trend reports and AI-curated industry news tailored to your team's research priorities. 
2. Bookmark relevant trend reports and research links into custom lists that you curate.
3. Instantly convert those lists into visualizations designed to automate market segmentation, automate strategy planning, and scale idea generation.
AUTOMATE STRATEGY PLANNING
Optimize mid-to-long-range strategy roadmaps using a collection of quadrant graphs (SWOT, VUCA, and the Strategy Planner) to prioritize when to focus, invest, or take action on a future opportunity or challenge.
Key feature 4: Import your platform trend research into the Strategy Planner project interface and collaborate with your team to explore and segment trend research into different strategic focuses.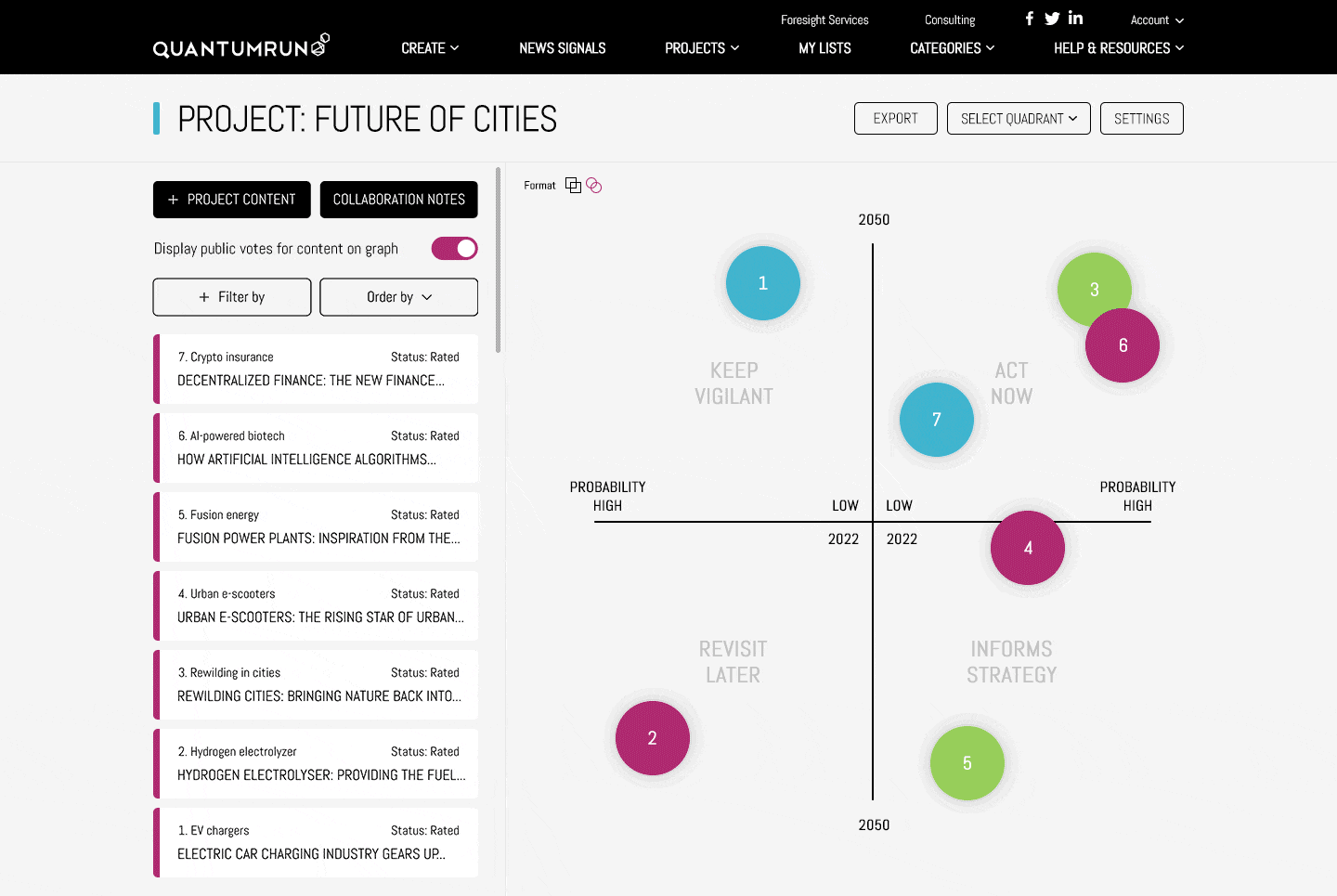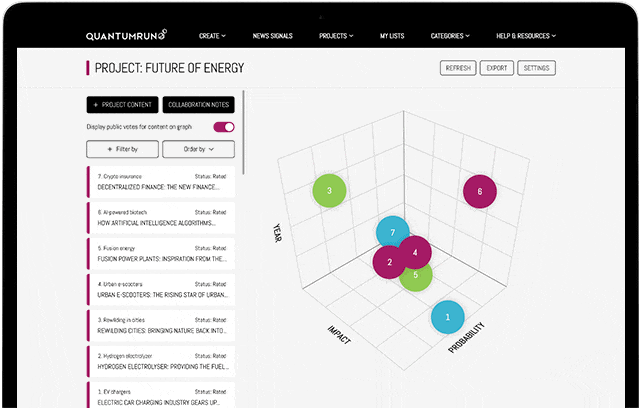 This moveable 3D grid allows teams to identify hidden relationships between trends to help brainstorm innovative ideas for products, services, legislation, and business models.
Key feature 3: Import your platform trend research into the Ideation Engine project interface and collaborate with your team to filter and visually isolate groupings of trends that may inspire future business offerings.
AUTOMATE SCENARIO PLANNING
This project visualization automates the segmentation of your trend research using filters for year range, likelihood, and market impact, as well as tagging for sectors, industries, topics, and location.
SCENARIO COMPOSER PREVIEW
Key feature 2: Import your platform trend research into the Scenario Composer project interface and collaborate with your team to explore and segment your research using dozens of variables and presets.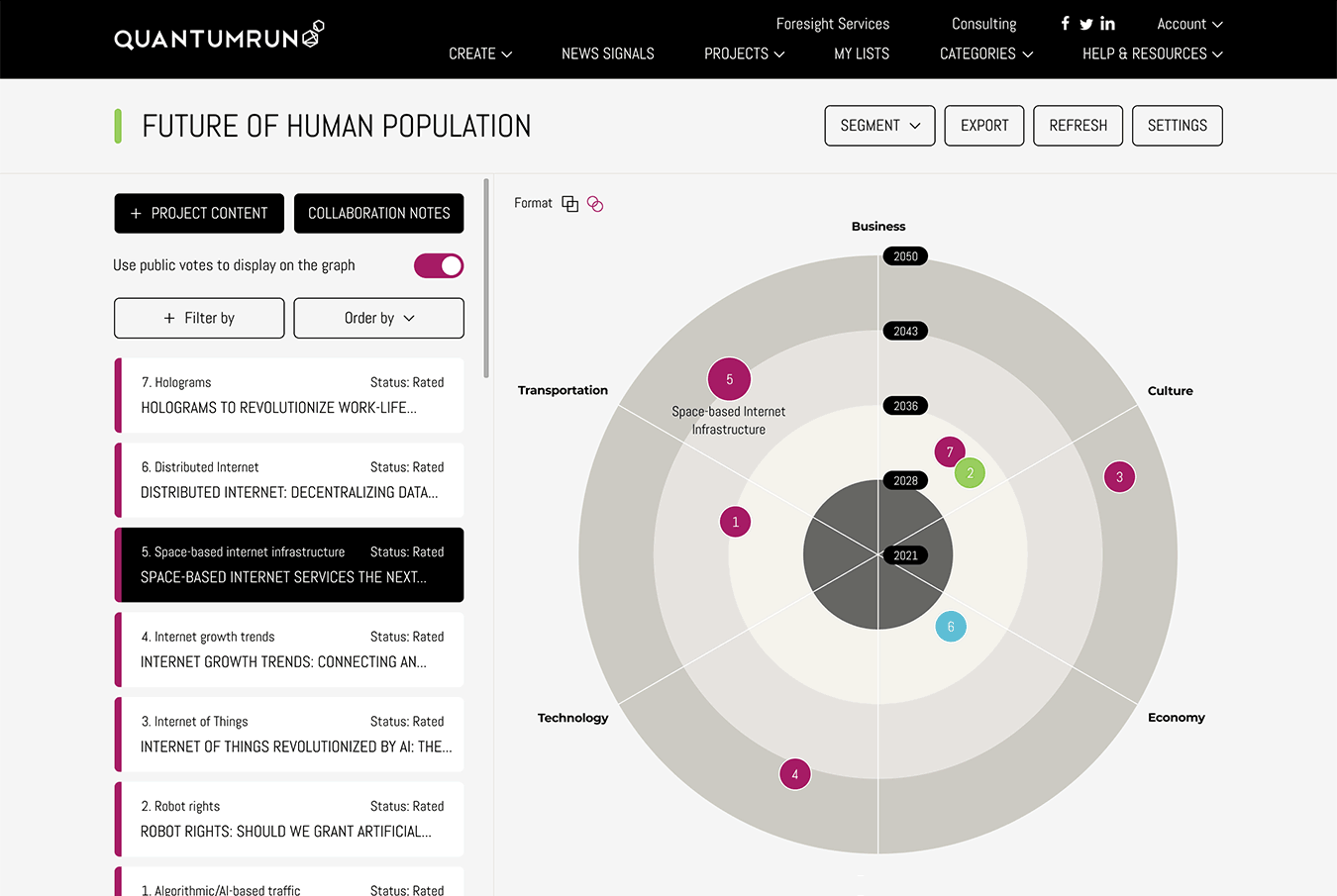 Feel confident in your platform investment:
Explore the platform for up to two months before committing to a subscription.
Receive unlimited user accounts and platform demos during the trial period.
Supplement or delegate trend-specific research activities to reduce costs and save admin time.
Receive customized research daily, freeing worker time for higher-value tasks/projects.
Reduce risk from outside disruption and lost revenue due to missed market opportunities.
Customized trend intelligence.
Automated strategy planning.
Scalable product ideation.
White-label EnterprisePlus services.
All integrated inside the
Quantumrun Foresight Platform
Share platform PDF with colleagues
Download a brief PDF overview of the platform's benefits, as well as pricing and plan information to be shared with relevant colleagues and stakeholders.
Belong to a non-profit or post-secondary institution?
Acting on our Corporate Social Responsibility (CSR) principles, Quantumrun Foresight has committed to donating platform subscriptions to non-profit organizations, independent foresight researchers, and post-secondary educational institutions. Contact us to learn more.