EnterprisePLUS advantages inside the
Quantumrun
Foresight
Platform
WHY CHOOSE ENTERPRISE PLUS​?
If your team needs a more strategic, company-wide foresight solution—a single source of truth for all your trend research—Quantumrun Foresight offers EnterprisePlus.
Only the EnterprisePlus solution offers absolute customizability to meet your team's trend intelligence goals.
On top of everything the Enterprise plan offers, EnterprisePlus offers an à la carte list of premium add-on services, including: 
Custom volumes of trend reporting and curation,
A dedicated foresight research professional,
Integration of external RSS and AI-curation feeds,
Custom development of API integrations,
Ongoing imports of your corporate trend research,
Ability to white-label the platform and its content under your brand.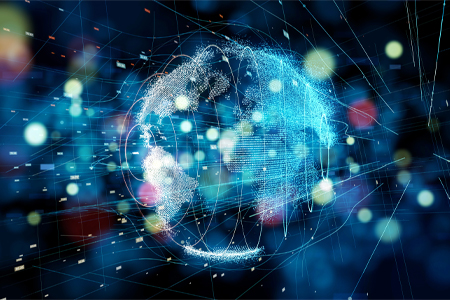 CUSTOM RESEARCH AT ANY SCALE
Request unlimited monthly volumes of custom-written trend research.
Request rights to republish Quantumrun written content on your organization's website and other online mediums.
Request unlimited monthly volumes of manually-curated trend research.
Request unlimited monthly volumes of AI-curated trend research.
Request List curation services from Quantumrun foresight professionals.
Request custom tagging and categories tailored for your research.
WHITE-LABEL CONTENT OPTIONS
Quantumrun's research and editorial teams can use your organization's style guide to produce trend content/reporting that your organization can publish on your own platform, blogs, and newsletters, under your own branding.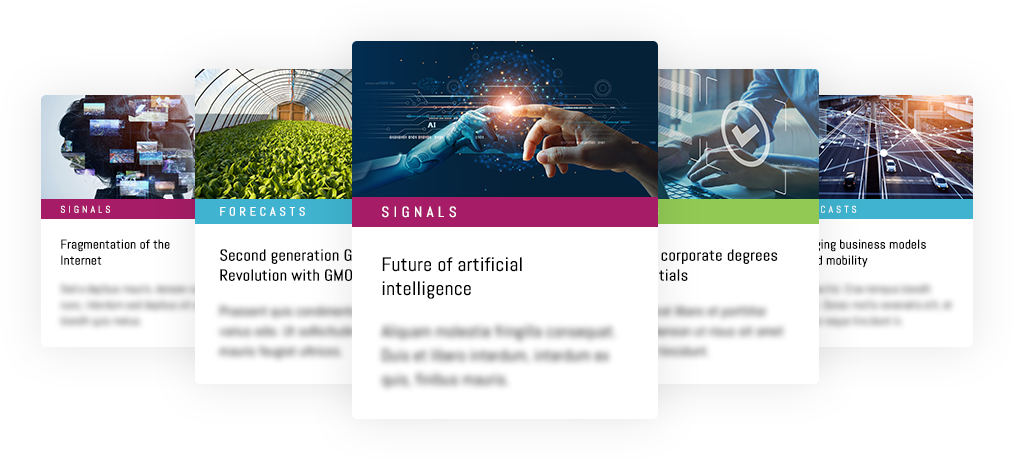 DEDICATED FORESIGHT PROFESSIONAL
Additional foresight researchers can be assigned to your company for one full 8-hour day per week to execute any requested foresight research and report writing task.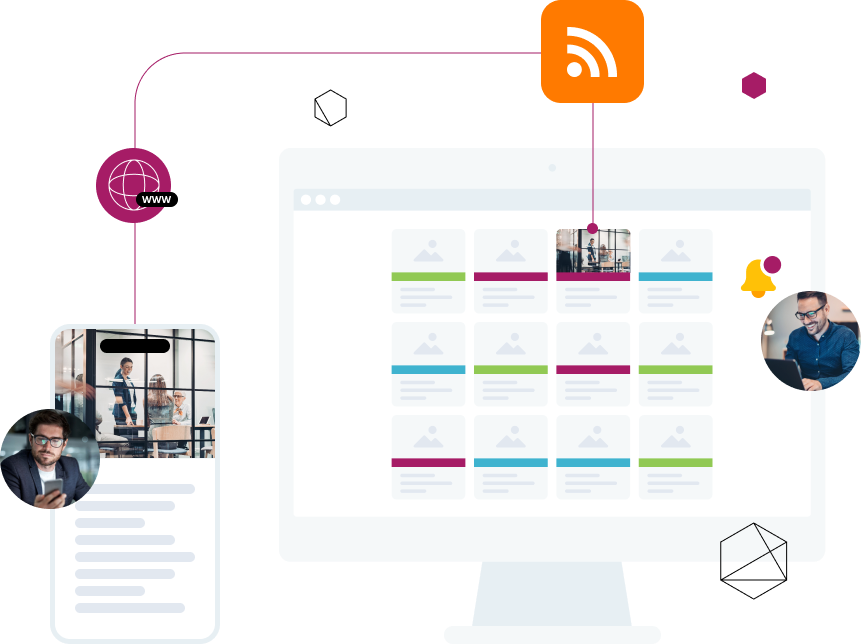 Quantumrun Foresight can set up RSS feeds from external websites of your choosing to feed their latest article/blog publications into the platform.
Likewise, Quantumrun's internal AI-curation engine can be customized to collect trend-focused articles from external sources that match the keyword and industry criteria relevant to your team's research priorities.
Quantumrun Foresight's web development team can build custom API integrations between the Quantumrun platform and your company's website or platform.
Integrations with external platforms are also possible depending on their API integration policies and data import/export compatibility. 
Wouldn't it be great to have all your trend research in one place? And to interact with your own research inside Quantumrun's Project visualizations?
Quantumrun Foresight will import your team's (or your organization's) existing internal trend research into the Quantumrun Foresight Platform. This service is limited to research data and file types compatible with the platform. 
BUILD CUSTOM DATA VISUALIZATIONS
Quantumrun Foresight's web development team can build a custom, interactive graph or data visualization for your trend research on the Quantumrun Foresight Platform.
This white-label solution can be branded and made exclusive to your organization. 
Similarly, these custom visualizations can be made embeddable on your organization's website or blog properties for internal and external audiences.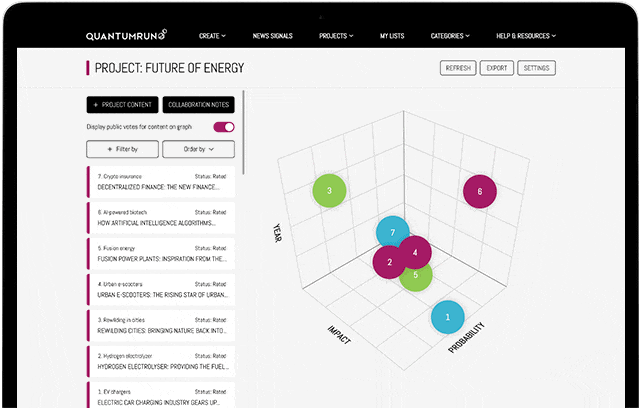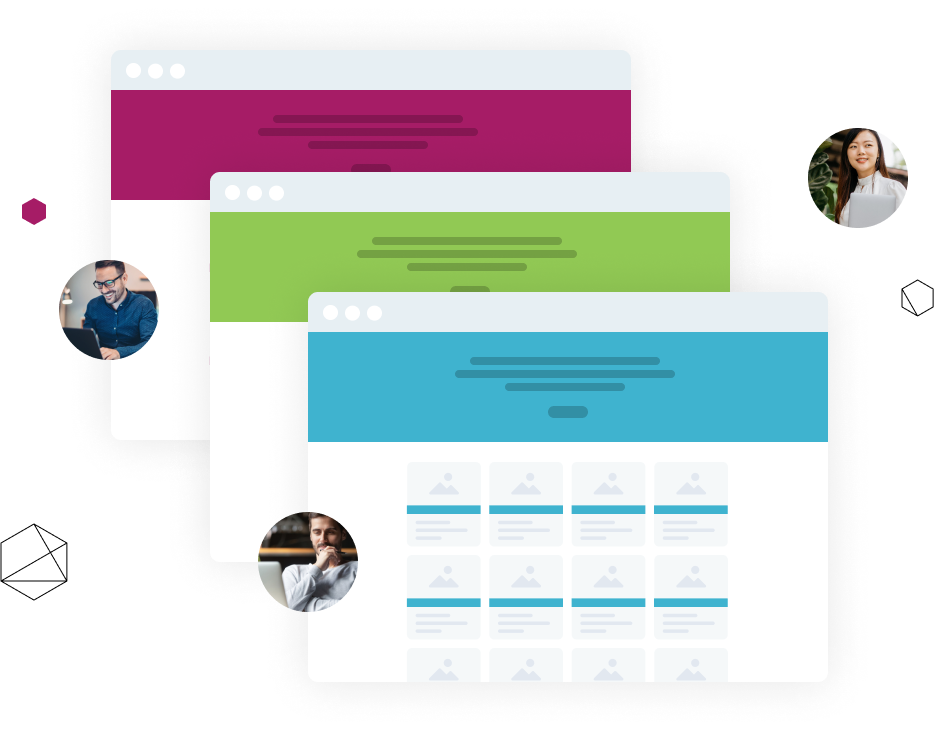 Avoid years of web development work by investing in a customized version of the Quantumrun Foresight Platform under your organization's brand.
This white-label solution can operate as a license or an outright platform purchase. 
The platform can be heavily customized in appearance and functionality while maintaining robust accessibility, security, and user management functionality. Schedule a consultation to learn more.
PREFERRED RATES FOR FORESIGHT SERVICES
All investments in an EnterprisePlus solution include 20% off all foresight services provided by Quantumrun Foresight.
White-label solutions.
Custom research support.
RSS and API integrations.
Data import services.

All integrated inside the
Quantumrun Foresight Platform